EVENT-BASED GIVING
Cape Cod and the Islands host over 4 million visitors and seasonal residents each year, drawn to the region by its pristine natural beauty. What better way to mark a special occasion on Cape Cod than to help preserve it? Whether you are celebrating a wedding, birthday, hosting an educational or corporate event or remembering someone who found Cape Cod a special place, you can make a difference by donating to CARE.
Planning or attending a Wedding? Celebrating an Anniversary or Birth? Now you can help preserve the Cape and Islands by making a donation to CARE in honor of the bride and groom or by encouraging your guests to do so on your behalf. Or consider an anniversary or birthday gift that lasts a lifetime.
All donations are tax-deductible and will help fund critical environmental and historic preservation improvement projects that will improve recreational experiences, build a strong sense of environmental stewardship and help tell the story of our ancestors and built environment.
CARE bookmarks make a great party favor for guests and leave a simple reminder of their visit to the Cape and Islands and efforts to help preserve and restore this extraordinary environmental treasure.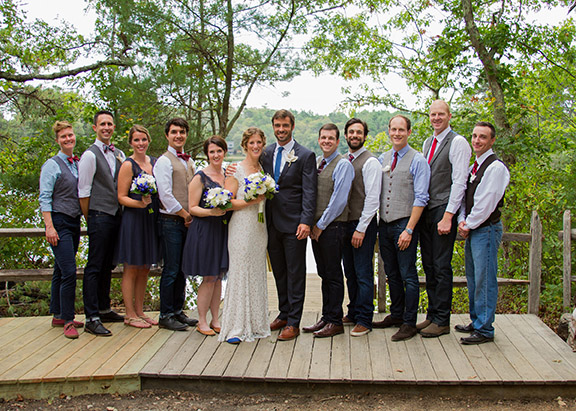 In lieu of wedding favors, we've made a donation to CARE for the Cape & Islands to support sustainability of our natural environment.
Show your guests you CARE!
Donations made to CARE for the Cape and Islands help to fund specific programs that preserve this beautiful region's environment, heritage and culture, and develop new activities for all to enjoy. Your donation will be used to fund specific projects such as: Water Bottle Filling Station to reduce the use of plastic, Educational videos like "Simple Steps to Lighten Your Footprint" or "Skip the Straw", the development of  scenic trails, pollinator paths and bike-ways Map & Guide and to preserve the legacy of historic treasures and their stories.  Simply call us at 508-760-8187 or email to info@careforthecapeandislands.org and we will assist you with your donation. Make your special event even more meaningful for you and your guests!
When a loved one passes away, it is often a time of sadness, reflection, and memories.  A wonderful way to memorialize a loved one is through philanthropic donations to something that was of great significance or importance to their life.
CARE for the Cape and Islands is able to create In Memoriam donations to honor loved ones and their passion for Cape Cod and the Islands.  Donations can be put towards CARE's general activities and annual grant program or to specific environmental improvement projects in the region.
SERVICE LEARNING AND TEAM BUILDING
Hands on experiences are the best way to learn. Many students are even required by their schools to complete service learning hours and when they apply for university and employment, these activities will ad favorably to their applications. Why not include an activity during your trip where your students learn about the area's environment and culture and leave feeling good!
During your next meeting or conference consider including a volunteer activity in your agenda. Local nonprofits and recreational areas welcome your assistance. At the end of the experience your attendees will have learned something new and be able to look back and proud of their accomplishments.