CARE for the Cape and Islands Projects
The Linda Loring Nature Foundation (LLNF) is dedicated to preserving and protecting Nantucket's biologically diverse ecosystems. The Foundation's property, a living laboratory for research and education, advances broad community support for environmental understanding...
read more
Island Grown Initiative, recipient of our 5 Year Anniversary Grant, developed waste stations for the Agricultural Fair, held August 16-19, 2018. A record 40,000 people attended.  The waste stations allowed for separation of food, recycling and waste. These waste...
read more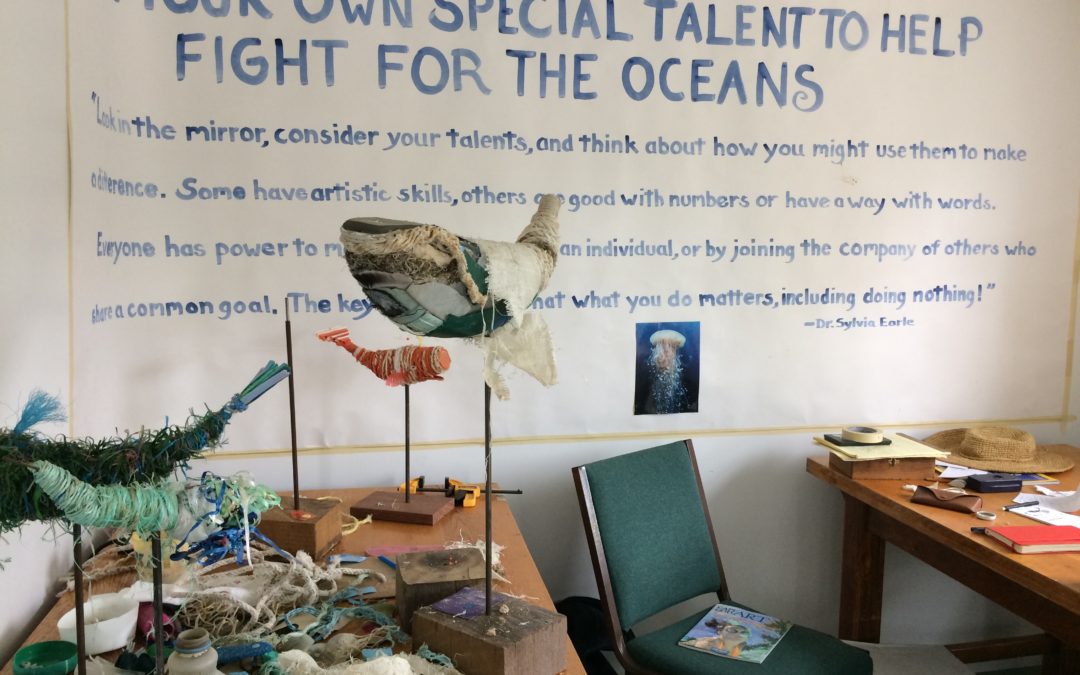 Maria Mitchell Association offered a two-week artist in residence program combining art, up-cycling, education, and conservation led by Cindy Pease Roe. Nantucket, as an island community, values its ocean resources tremendously as a continued source of food and...
read more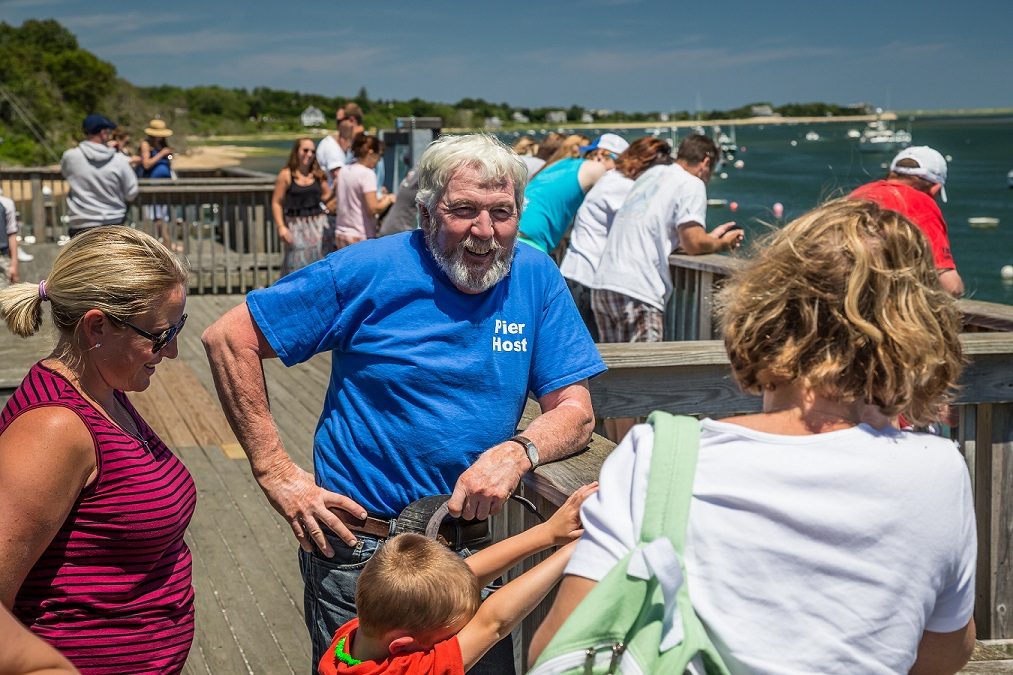 The Chatham-based Cape Cod Commercial Fishermen's Alliance has been supporting Cape Cod's fishing fleet for more than 25 years. Founded in 1991 by a group of local hook fishermen, the organization was built to help give a statewide and national voice to the small-boat...
read more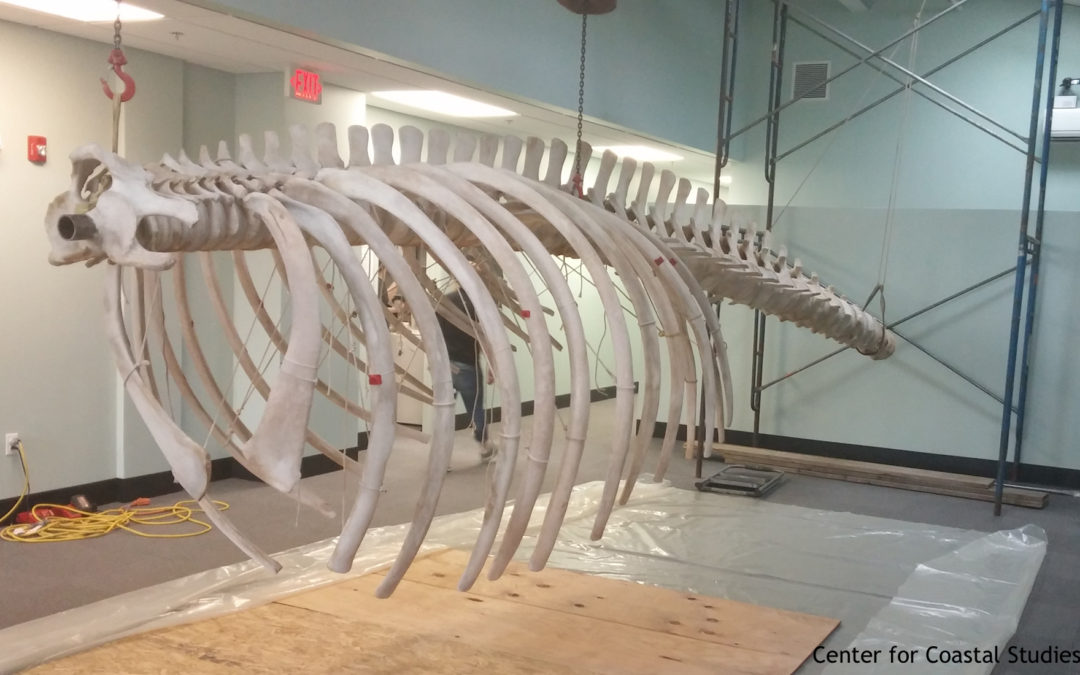 Spinnaker was a whale, well known to researchers at the Center for Coastal Studies since her birth in 2004. In 2006 she was first disentangled by the Center's Marine Animal Entanglement Response team, a leading marine mammal rescue group in the world. Spinnaker, again...
read more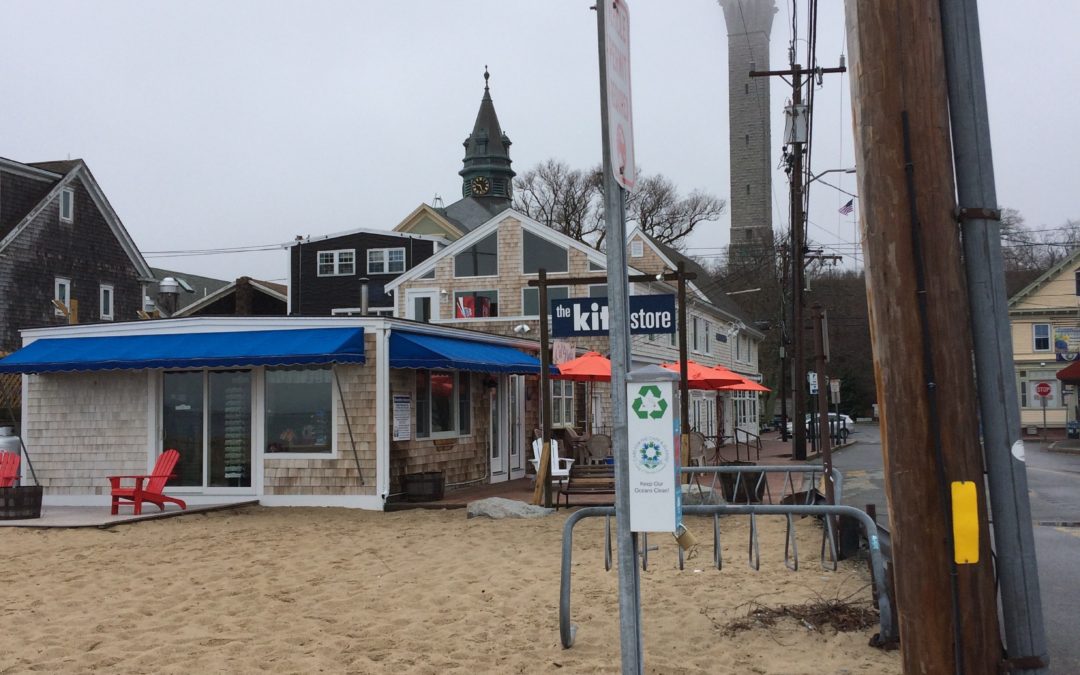 An innovative means to keep cigarette butts off of the street and out of the ocean, these sidewalk "buttlers" have been installed throughout the town of Provincetown in high traffic areas. Not only are these butts collected, but the materials are both recycled and...
read more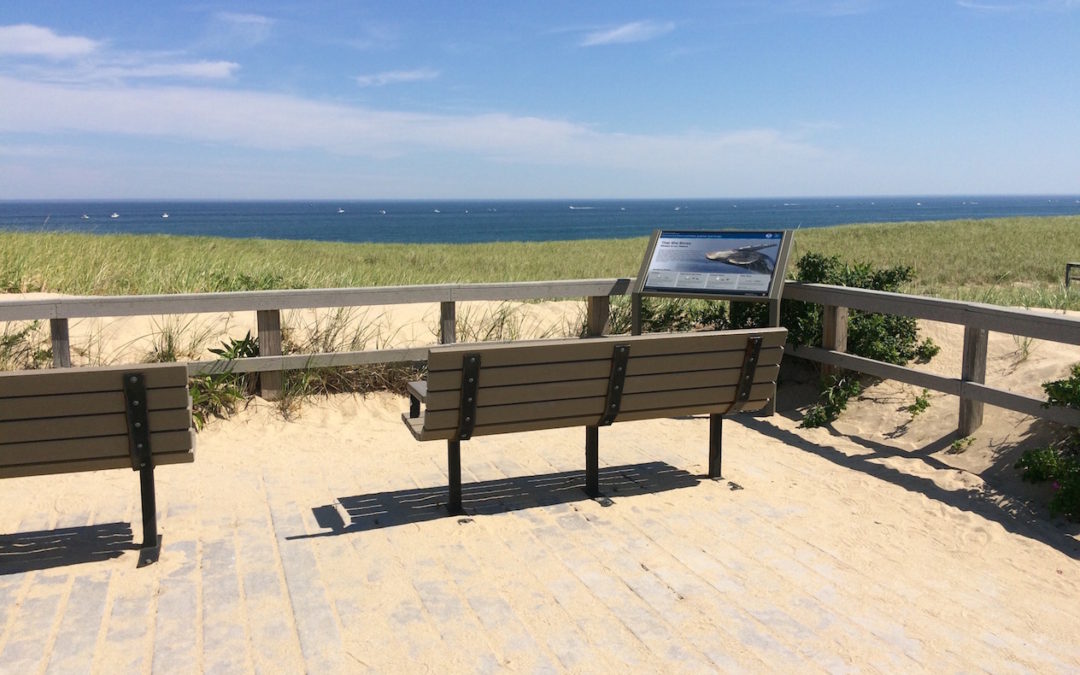 The Center for Coastal Studies which has been studying whales and their habitats on Cape Cod for nearly four decades is supporting the creation of a mini whale trail on Cape Cod similar to one out West. The Center routinely leads education walks during the spring...
read more
Once the home of the Pawkannawkut Indians of South Yarmouth, part of the Wamponoag Indian Federation, the Bass River Village contains more than 50 structures built before 1900 centered around the Bass River Historic District. Stroll down Old Main Street to admire...
read more
This project is a series of mosaics depicting "Natural Wonders of Cape Cod." Scenes depict cherished locations such as Cape Cod Bay and the Herring River and wildlife, highlighted to encourage preservation and raise awareness of the need for their safeguarding. The...
read more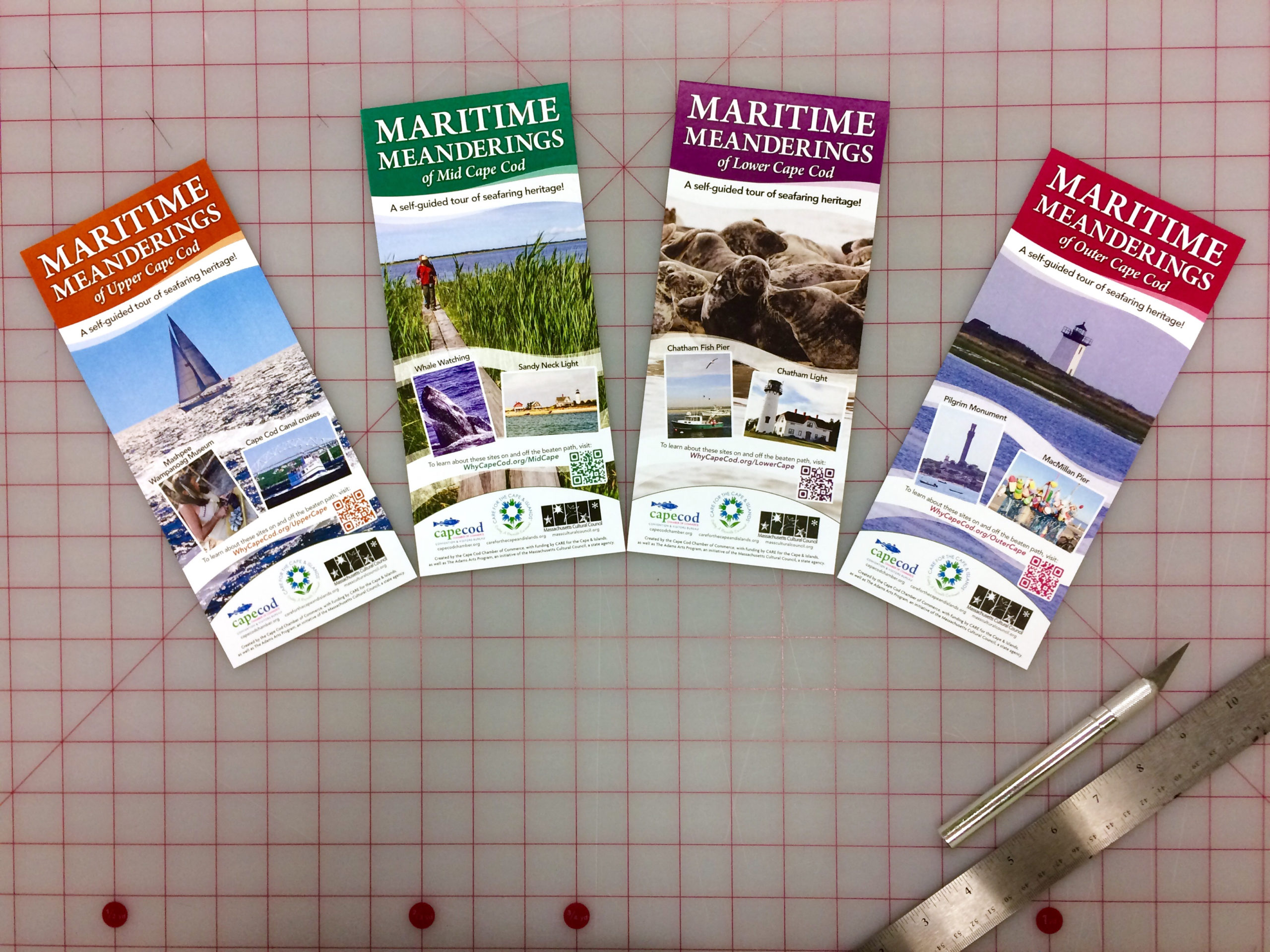 Looking for new ideas of things to explore on Cape Cod? The Cape Cod Chamber, aided by a CARE grant has developed a series of useful guides to allow you to discover landmarks and local history. The first guide in a planned series, is centered around maritime history...
read more
Marking the entranceway to Hyannis Sea Captains' Row, this mural hangs on Bradford's Hardware Store, on Pleasant Street, just off of Main Street in Hyannis. This was a true community project and is an extension of CARE's  2015 funded walking trail and map. Artists...
read more
The Museum has expanded their successful honeybee program by planting a butterfly garden and building a butterfly house. Visitors can view native plant species that encourage native pollinators, including butterflies, bees and hummingbirds.The garden's Pollinator Path...
read more
In partnership with the Friends of Cape Cod National Seashore, a refillable water filling station has been installed outside adjacent to the restrooms at Salt Pond Visitor Center. Located just off of Route 6 in Eastham this is a busy center that welcomes millions of...
read more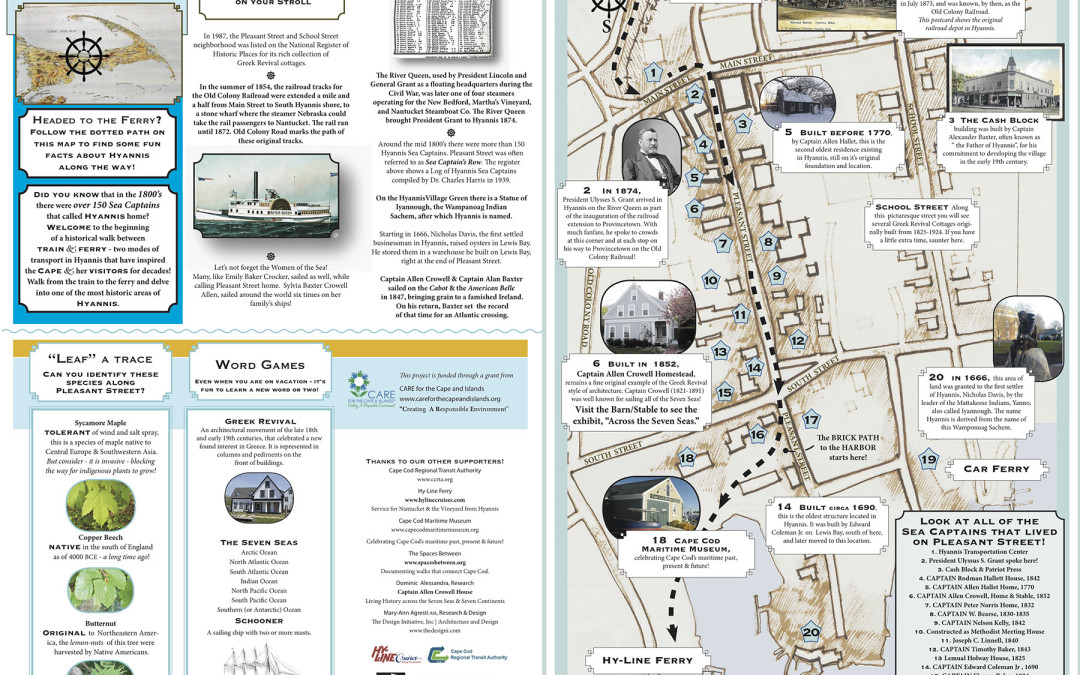 This project encompasses research, design, and production of a map that documents the location of Hyannis Sea Captains' homes, unique specimen trees, and relative historic highlights within this Nationally Registered Pleasant Street and School Street neighborhood in...
read more
For this project, the Waquoit Bay Reserve will partner with the Mashpee Wampanoag Tribe, a federally recognized tribe with ancestral homelands located both within and adjacent to the Reserve. The project will improve and enhance an existing outdoor wetu exhibit at the...
read more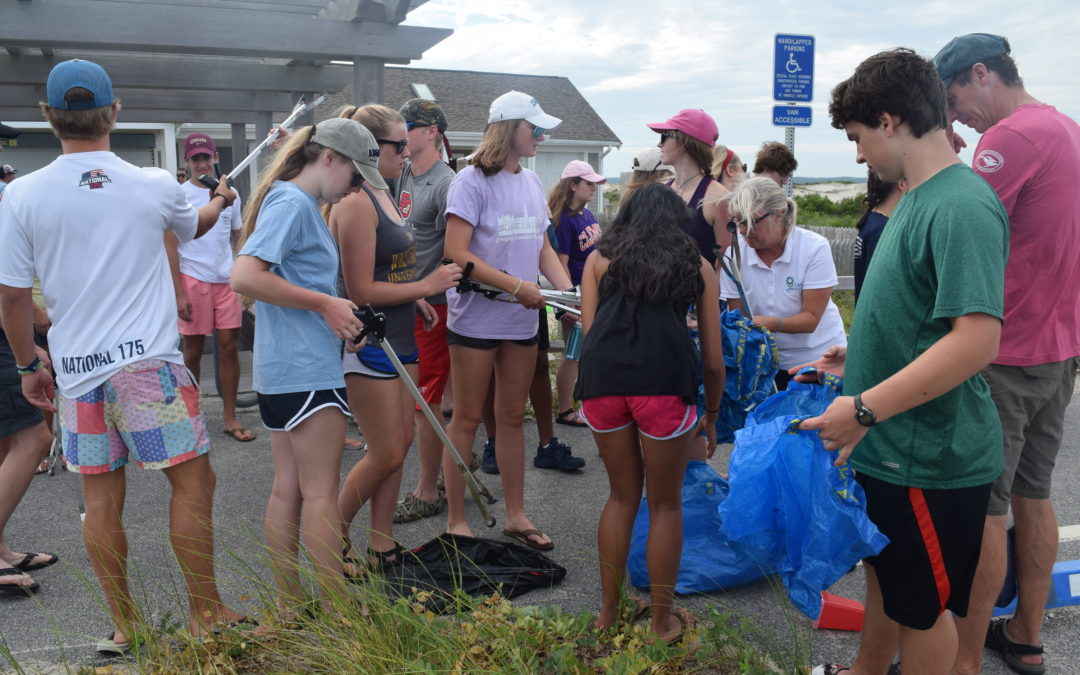 Educating our youth regarding the issues of plastic and other debris on our beaches and in our water. This project included guided beach cleanups, that explained what to look for and how to prevent pollution. Each item collected was recorded and used in research by...
read more
This useful guide is available along the Shining Sea Bikeway and Falmouth Visitor Center. It offers a map of the route, points of interest along the way, bike etiquette, safety tips and...
read more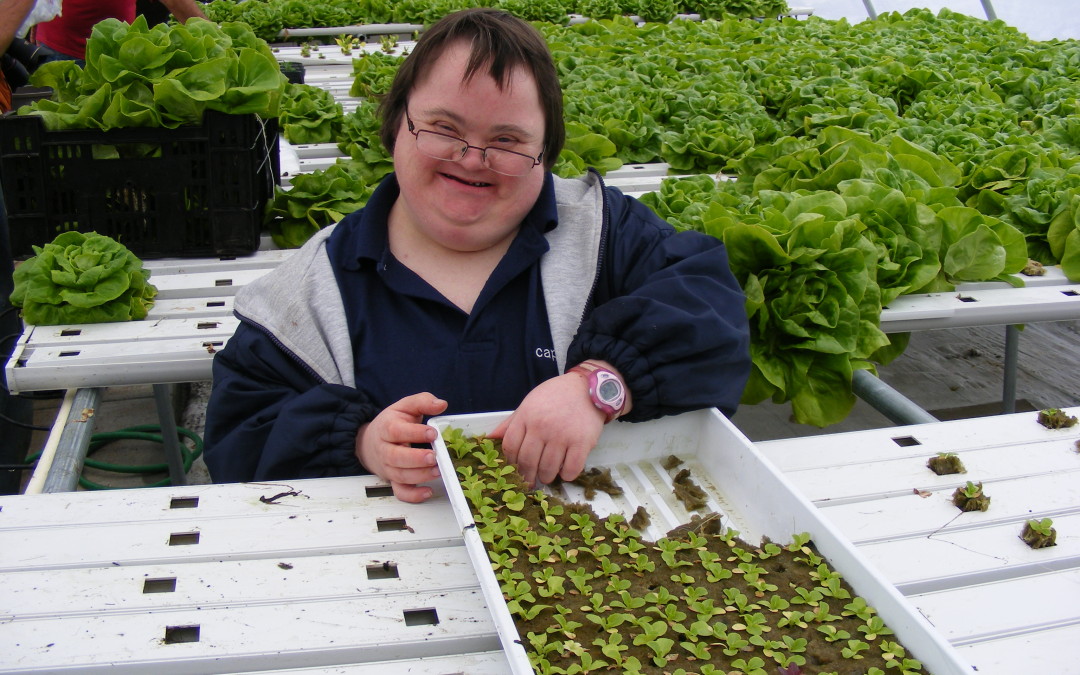 Cape Abilities has been helping people with disabilities for many years and recently they received a boost from CARE for the Cape. With the help of a grant from the non-profit, Cape Abilities was able to continue their Farm Tour Project. This project helps employees...
read more
Now visitors have another opportunity to save water and refill their water bottles while visiting the Cape Cod National Seashore, located at Highland Light. Check out how much water has been saved as you use it!
read more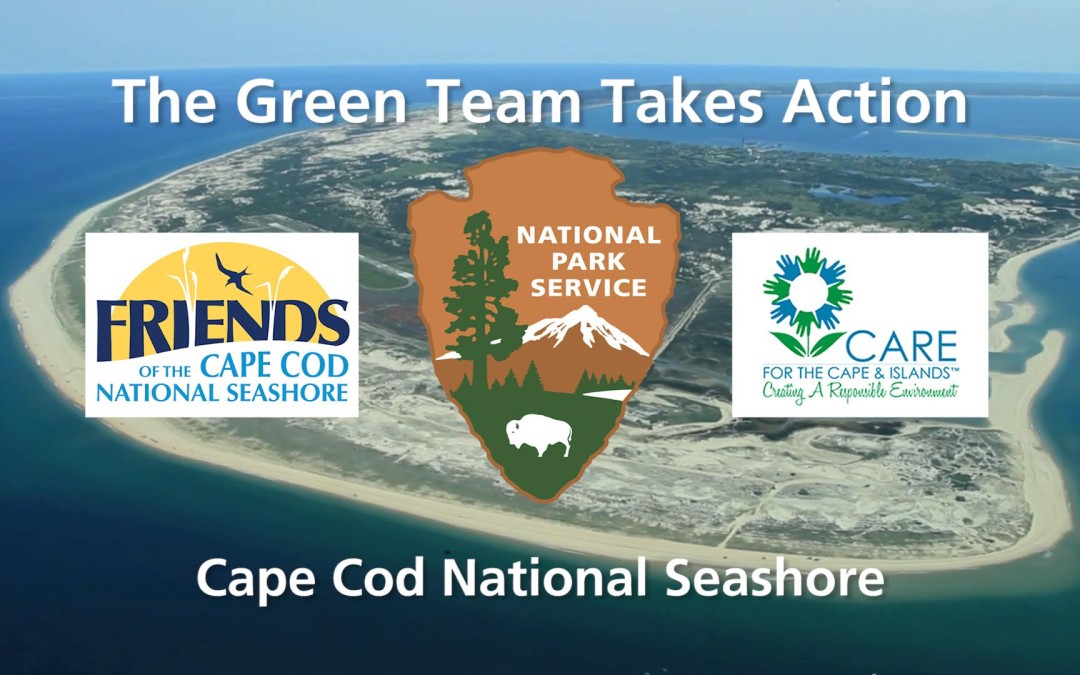 Cape Cod National Seashore was supported for the second year in a row. Funding was used to produce a video highlighting CCNS "green" practices,  and demonstrating simple steps that visitors can take to help lessen their impact both in the park and at home. The video...
read more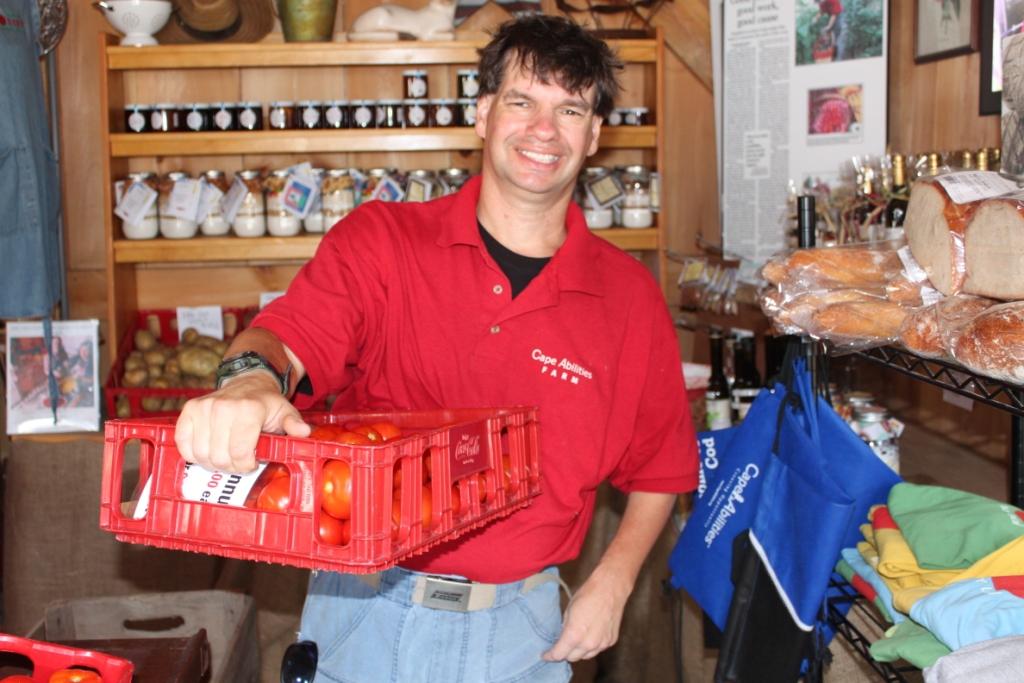 Cape Abilities serves and empowers people with disabilities. As part of their farm expansion, this project included the design and launch of a new program to conduct regular tours of the greenhouses and farm operation, training farm employees to work as tour guides.
read more