On October 15th
Cape Cod Toy Library, Inc.
celebrated the "Outdoor Play Oasis" Grand Opening event for which its "Story Sign", supported by CARE for Cape & Islands was and is prominently located as people enter the outdoor play space.The ribbon cutting was attended by 100+ volunteers and community members including Lynne Poyant, Barnstable Communications Director, Marty Bruemmel, Hyannis Chamber Director (top photo) and Representative Kip Diggs (right) and other dignitaries.
The "Outdoor Play Oasis" located in Hyannis Public Library's backyard in the center of Hyannis Main Street District. Features include outdoor instruments, a stage, a play kitchen, a natural log tunnel as well as benches, a labyrinth and gardens. Criteria for the design, sourcing and selection of elements included using natural local and regional wood products and recycled materials. Free, publicly accessible, programming is inclusive and supportive of diverse populations of year-round residents as well as seasonal visitors.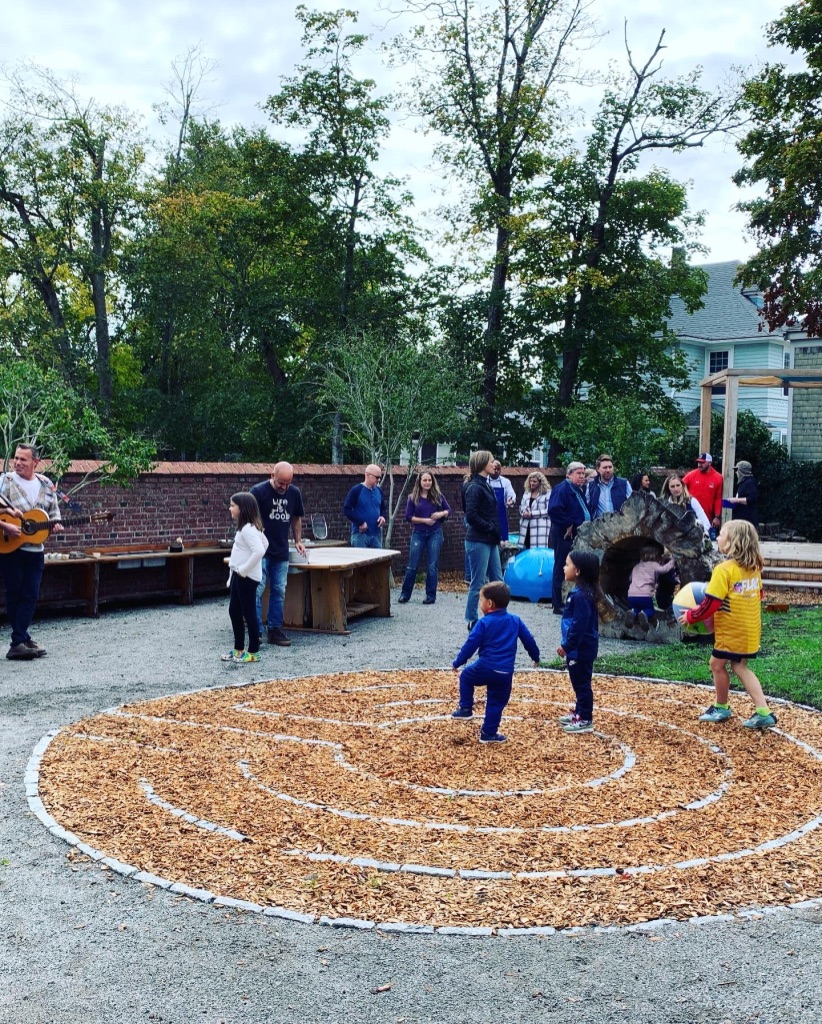 The backyard of Hyannis Public Library was selected as the ideal location for an "outdoor natural community play space" because of its central location in the heart of Hyannis Main Street and HPL's mission is synergistic with Cape Cod Toy Library's mission. Both organizations are dedicated to providing accessible educational resources and programs for all people. The Hyannis Public Library provides a perfect space for creating this special outdoor community space for year-round access to engaging play experiences and enriching programming.The project site of Hyannis Public Library's is also strategically important to promote "resurgent places" for revitalizing public awareness and use of the library as well as Main Street Hyannis businesses, the HyART Campus, and the abundant community resources and cultural institutions. Collaborating with Hyannis Public Library to create this special place also provided a logical connection, and expands knowledge of and access, to Cape Cod Toy Library's specialized collection of reusable donated play materials and professional expertise in child development, family engagement and play. Utilizing the outdoor space at Hyannis Public Library enables both HPL & CCTL to showcase our missions in a visible, tangible way, day and night, throughout the year.