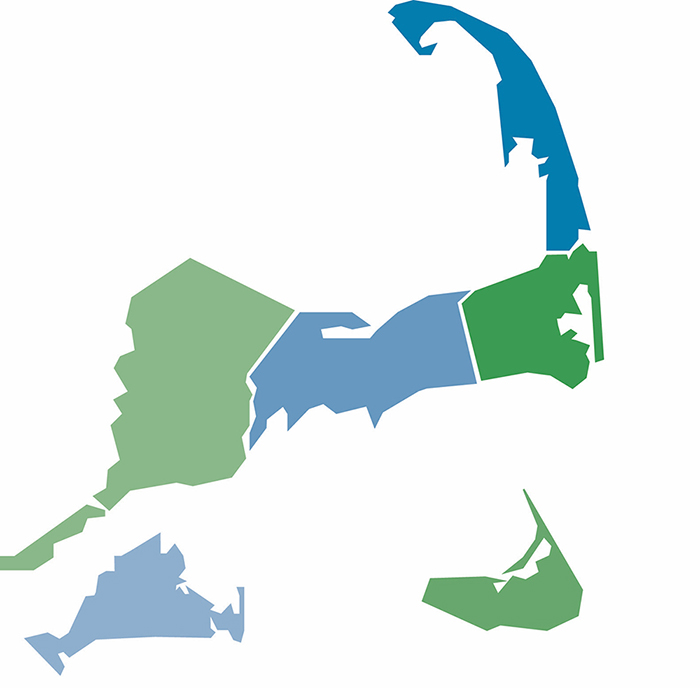 To date CARE has provided grants that have funded more than sixty projects throughout Cape Cod, Martha's Vineyard and Nantucket.
We have divided the projects on this page by region so that you can easily locate them as you explore. Click on the regions in the map and it will take you to that section, or scroll down below to view all of them.
We hope that you enjoy visiting the various sites. Each one offers a different way to learn how to help protect our environmental assets and/or local history and culture. When you visit, please tell the sites that you learned about them through CARE.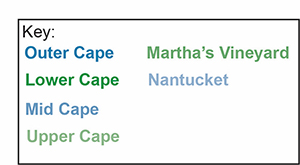 Funded Project Organizations
Activity carts provide a mobile educational platform in combination with a trained interpreter whose role is to engage with curious visitors. Interpreters are individuals trained in the use of inquiry-based discussion and hands-on techniques to connect visitors to...
read more
Over the past few years, a set of Self-Guided Tour Panels have been developed by a team of Yarmouth New Church Board members and local historians. It was a dream and vision of the Board to finalize the design of the panels and display them throughout the interior of...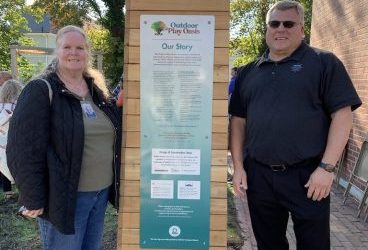 On October 15th Cape Cod Toy Library, Inc. celebrated the "Outdoor Play Oasis" Grand Opening event for which its "Story Sign", supported by CARE for Cape & Islands was and is prominently located as people enter the outdoor play space.The ribbon cutting was...
Landscapes of Change is a collaborative public art installation highlighting the ever changing landscapes in which we live, on both land and sea, and the effects of humans on our environment. This project will be multifaceted and will incorporate environmental...
The Wildlife Festival is held annually on a Saturday in September at MA Audubon Long Pasture Wildlife Sanctuary. It's a fun family event that provides education around Cape wildlife and the organizations that work to protect it. CARE provided a grant to help fund a...
This project at MA Audubon Long Pasture Wildlife Sanctuary was completed and a "ribbon" cutting was held as part of CARE for the Cape & Islands Day, May 10th. Located in historic Cummaquid Village of Barnstable, this project will directly affect visitors'...
Cape Cod Collaborative Arts Network (CapeCodCAN), an organization providing inclusive programs in the performing and visual arts for teens and adults of all abilities, unveiled an original public art installation at the Barnstable Municipal Airport on Tuesday,...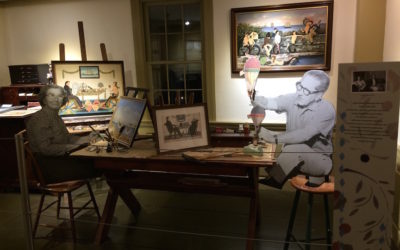 The display is composed of eight educational elements that offer a fun, self-guided tour throughout the building's historic rooms and highlight some of its unique features, including how the Cahoons lovingly adapted it for their use as a gallery, home, and studio. The...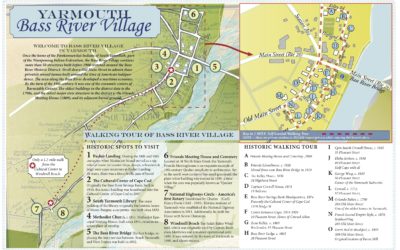 Once the home of the Pawkannawkut Indians of South Yarmouth, part of the Wamponoag Indian Federation, the Bass River Village contains more than 50 structures built before 1900 centered around the Bass River Historic District. Stroll down Old Main Street to admire...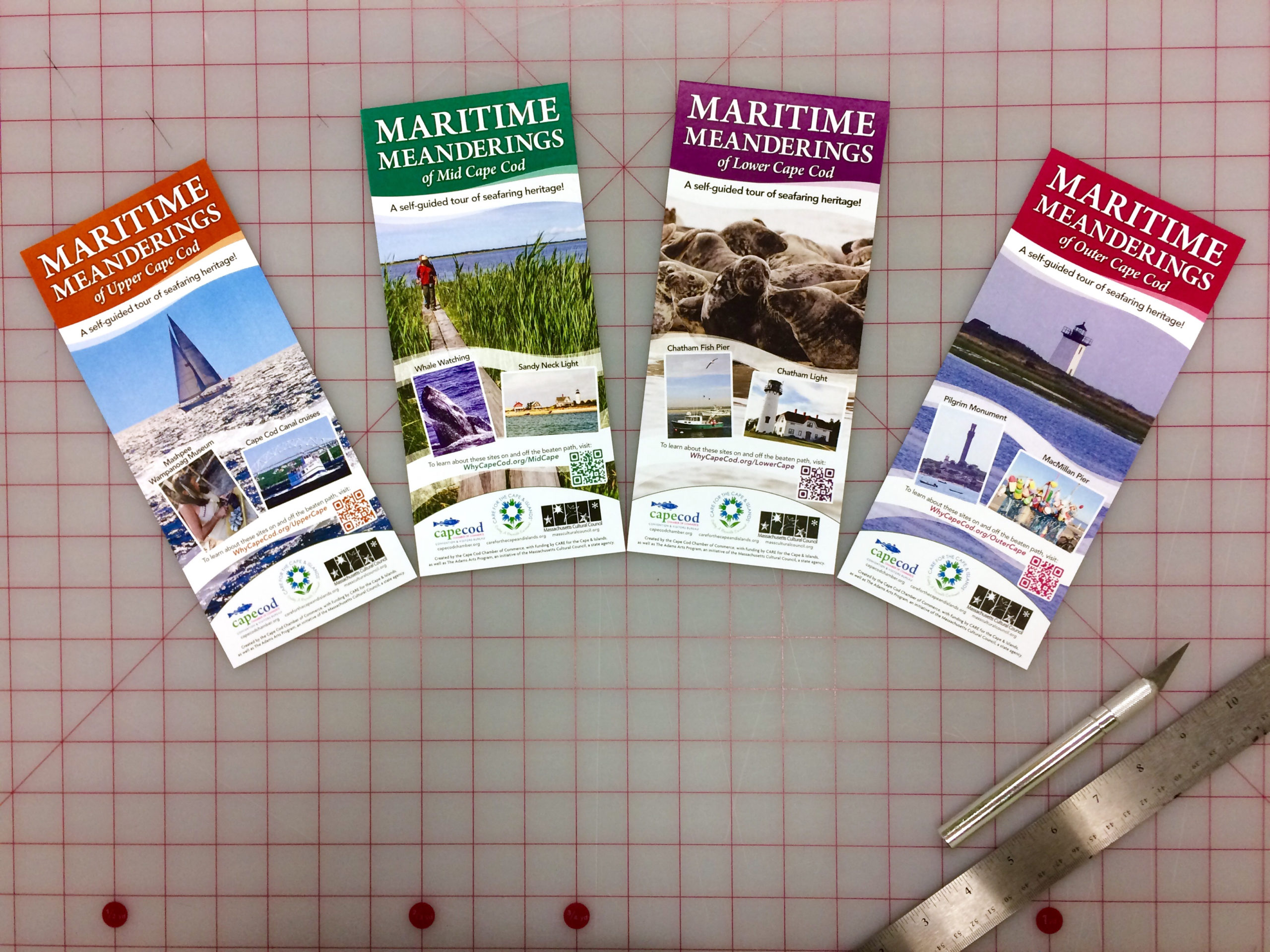 Looking for new ideas of things to explore on Cape Cod? The Cape Cod Chamber, aided by a CARE grant has developed a series of useful guides to allow you to discover landmarks and local history. The first guide in a planned series, is centered around maritime history...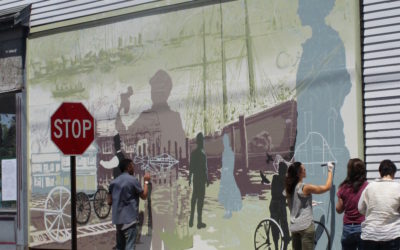 Marking the entranceway to Hyannis Sea Captains' Row, this mural hangs on Bradford's Hardware Store, on Pleasant Street, just off of Main Street in Hyannis. This was a true community project and is an extension of CARE's  2015 funded walking trail and map. Artists...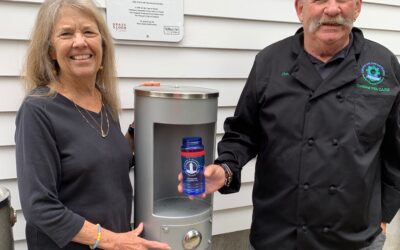 A water bottle filling station was installed at the Kate Gould Park, located on Main Street in Chatham. The park is frequented by visitors and residents who take in band concerts and the annual "Art in the Park" event.
This grant provides funding for a free standing outdoor water bottle filling station with fountain for public use at Monomoy National Wildlife Refuge. The Monomoy National Wildlife Refuge, located in the town of Chatham MA, is one of the most visited sites in the...
This grant has funded the installation of an Elkay Next Generation Wall Mount Water Bottle Refilling Station The water bottle fill station enhances sustainability by minimizing dependency on disposable plastic bottles. It is a complete ADA compliant cooler and bottle...
The Shark Center's new exhibit will help to expand on the conversation "What YOU can do to support shark and ocean conservation". The exhibit will be an interactive display that asks visitors to reflect on their lifestyle and consider what changes they can make to...
An exterior water bottle filling station located at Cape Cod National Seashore in Eastham to help reduce single use plastic. Please bring your own reusable bottle and fill up!
Located at one of the busiest locations in Chatham, the water fountain and filling station will provide a means to reduce single use plastic bottles. The fish pier is a busy port for local fishermen offering a spectacular view of the harbor from the newly...
  The Chatham Shark Center is an education center for children and adults of all ages. Our exhibits are designed to educate people about the ecology of the white shark and other local marine life, the research being done on the white shark here on Cape Cod, the public...
The "Trash Your Tackle" project was recently launched by Wild Care, a wildlife rehabilitation center located in Eastham with the help from sponsors including CARE. This project encourages fishers to dispose of their fishing gear. This will be done by placing five PVC...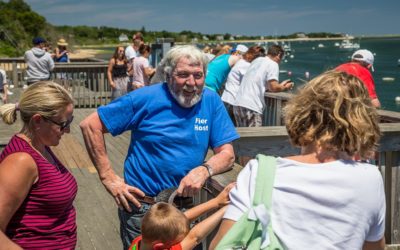 The Chatham-based Cape Cod Commercial Fishermen's Alliance has been supporting Cape Cod's fishing fleet for more than 25 years. Founded in 1991 by a group of local hook fishermen, the organization was built to help give a statewide and national voice to the small-boat...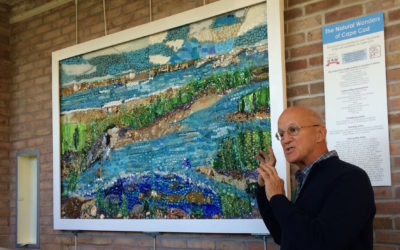 This project is a series of mosaics depicting "Natural Wonders of Cape Cod." Scenes depict cherished locations such as Cape Cod Bay and the Herring River and wildlife, highlighted to encourage preservation and raise awareness of the need for their safeguarding. The...
AWSC's second Shark Center is located on the historic MacMillan Wharf in Provincetown. The new Shark Center offers visitors an in-depth look at great white sharks through interactive exhibits, videos and displays, as well as provide insight into groundbreaking local...
read more
This project supports public understanding of the multiple dimensions of the Mayflower landing in 1620 through an outdoor exhibit at Pilgrim Heights, Truro. The exhibit features the voyage of the Mayflower in November of 1620, the "discovery" expeditions the Pilgrims...
read more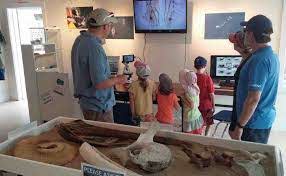 Experience the natural wonders of Cape Cod under the expert guidance of our dedicated educators at SEA SPACE Marine Discovery Center. Located at Whaler's Wharf, 237 Commercial Street Provincetown. For more information.
read more
In a continued effort to keep our beaches and waterways free from plastic pollution, we were happy to partner with the Friends of Cape Cod National Seashore to fund this water bottle refill station at Marconi Beach.
read more
The Center for Coastal Studies which has been studying whales and their habitats on Cape Cod for nearly four decades is supporting the creation of a mini whale trail on Cape Cod similar to one out West. The Center routinely leads education walks during the spring...
read more
An exterior water filling station at Mayo Beach Recreation Center located across from Wellfleet Harbor was funded and recently installed through our 2018 grant program. Eliminating single-use plastic bottles through this filling station is part of Wellfleet's Zero...
read more
Martha's Vineyard and Nantucket
Nantucket Preservation Trust created a walking tour and accompanying attractive take-home brochure highlighting Codfish Park, a neighborhood located in Nantucket's easternmost village of 'Sconset. Codfish Park has historically been home to a diversity of residents of...
read more
Using archival research to identify the names given to people enslaved on Martha's Vineyard and students/community members as research assistants, artists and writers a memorial trail will be created. A rock will be used to identify each person, and as the original...
read more
Martha's Vineyard is known as the birthplace of American Sign Language, and in fact for approximately 150 years, the Island was know as "the place that spoke by hand' according to Nora Ellen Groce, author of Everyone Here Spoke By Hand; Hereditary Deafness of Martha's...
read more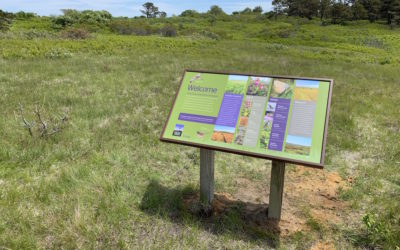 The Linda Loring Nature Foundation (LLNF) is dedicated to preserving and protecting Nantucket's biologically diverse ecosystems. The Foundation's property, a living laboratory for research and education, advances broad community support for environmental understanding...
read more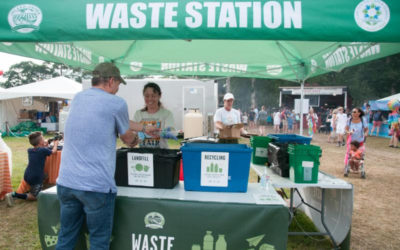 Island Grown Initiative, recipient of our 5 Year Anniversary Grant, developed waste stations for the Agricultural Fair, held August 16-19, 2018. A record 40,000 people attended.  The waste stations allowed for separation of food, recycling and waste. These waste...
read more
The environment draws the short straw when it comes to plastic waste on beaches. The focus of this grant is to provide information to the local restaurants and the public on the impact of single use plastic, particularly plastic straws.This is part of a larger Cape...
read more
Maria Mitchell Association offered a two-week artist in residence program combining art, up-cycling, education, and conservation led by Cindy Pease Roe. Nantucket, as an island community, values its ocean resources tremendously as a continued source of food and...
read more