CARE for the Cape & Islands Day 2018
Thursday, May 3, 8:30AM – 1:00PM
CARE Day 2018 will be at Chatham Marconi Maritime Center.

Registration is Required and is Now Open.

Don't miss this opportunity to learn about Marconi's impact on the world through his wireless communication and help preserve an important piece of the Cape's history.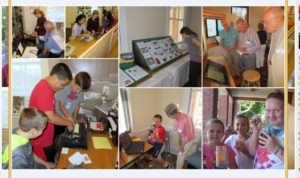 The event runs 8:30-1PM. Attendees will assist with a variety of activities to include planting, weeding, painting and preparing the museum for the summer season so please dress appropriately. Attendees receive a commemorative t-shirt, lunch and tour of the facility. Donation $25pp. 2018 grant recipients will share details on their projects during lunch.
Why Participate? 
Help preserve an important Historic Site
Network and make New Contacts
Free Lunch provided by Chatham Perk and Kayak Cookies
Learn about Marconi's Story
Take home a Commemorative T-shirt
 Thank you to our additional sponsors:

Kayak Cookies and Northeast Unlimited Tours
CARE for the Cape & Islands Day 2017
May 10, 2017 marked the 4th Annual CARE for the Cape & Islands Day held in Woods Hole at Nobska Light. Participants were invited to give back while networking with other local businesses. More than 50 volunteers participated in a variety of tasks such as painting, washing windows, picking up trash and repairing walkways that offered beautification, preservation and safety measures throughout the grounds of this historic lighthouse. 2017 grants were presented at the conclusion of the event. A delicious, healthy and locally sourced lunch was provided by Quicks Hole Tavern, and Kayak Cookies, our lunch sponsors. Thank you to Green Shuttle, our transportation sponsor and also to Compost With Me. Check out our video to learn more about CARE Day.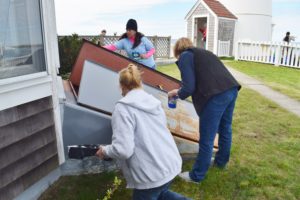 About CARE for the Cape & Islands Day
It is our goal to inspire residents and the business community to become stewards of the home we love, Cape Cod and the Islands. At CARE Day events attendees have the opportunity to make a difference through hands on service, learn about our funded projects and be able to take a tour of the grounds of our host. The event is a great way to meet other volunteers from the business community and recipients of CARE grants. Participants often remark that they've never visited our host location before and develop a newfound appreciation for their backyard. CARE Day typically run 8:30AM-1:00PM.
Thank you to our lead sponsor, Beacon Financial Planning!
Thank you to our Silver Sponsor, Northeast Unlimited Tours!
CARE for the Cape & Islands Day 2016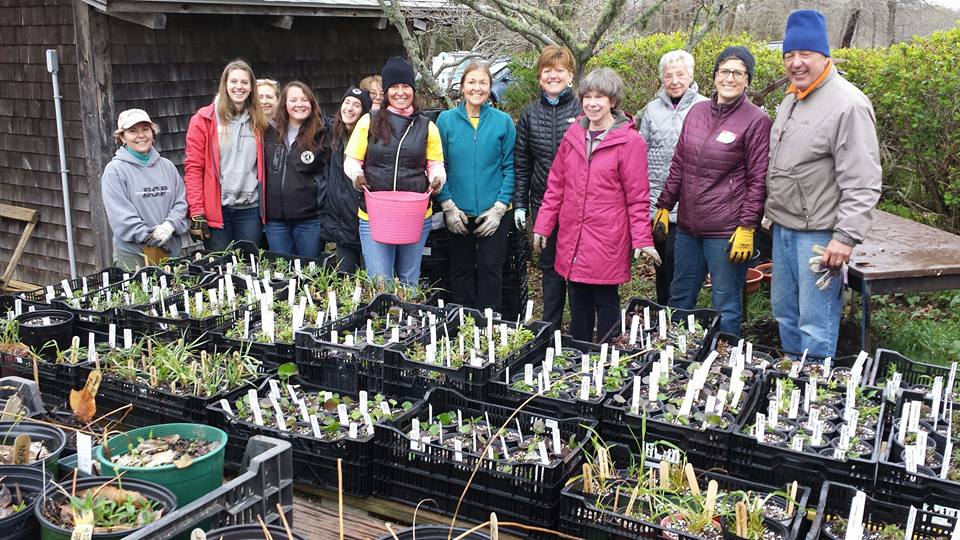 Each year we host a 1/2 day of volunteer service at a local nonprofit. Representatives from local businesses and residents were invited this year to the Cape Cod Museum of Natural History on Thursday, May 5 from 8:30 AM – 1PM. There were a variety of activities including planting the new Pollinator Path, one of CARE's 2016 support projects, and planting for the museum's upcoming plant sale. All attendees were invited to enjoy a Cinco de Mayo themed lunch during presentation of 2016 grants and take home a CARE Day t-shirt and organic seeds.
In order to support this and ongoing projects we ask that participants were asked to donate $25per person or $50 for a business of up to 3 attendees. If you were unable to attend you may still donate to CARE by sending a check payable to CARE for the Cape and Islands, P.O. Box 638, Yarmouth Port, MA 02675. Thank you for your support!
CARE for the Cape & Islands Day 2015